Local Partnerships
"Two are better than one, because they have a good return for their labor…"
–Ecclesiastes 4:9
South Hills Interfaith Movement
South Hills Interfaith Movement (SHIM) is an interfaith organization actively involved in sharing God's love with the people of the South Hills through a wide variety of programs to help families meet basic needs, achieve self-sufficiency, and build family and community support. Southminster partners with SHIM in a variety of ways throughout the year, including collecting personal care items for their three food pantries as well as preparing lunches for refugee youth who attend Kamp Kaleidoscope, a summer recreation program. Read more about this organization at http://shimcares.org/.
Family Promise
Family Promise is a national organization committed to helping homeless and low-income families achieve sustainable independence through a community-based response by partnering with local congregations to offer round-the-clock shelter, meals, and social services to homeless families. Southminster has supported this program since 1994. Four times each year, volunteers host families for a week-long stay at our church. Each evening the families are transported from the Family Promise day center to Southminster where they have an evening meal and stay overnight. Volunteers offer hospitality in a variety of ways, by preparing dinners, eating and visiting with our guests, or spending the night at the church. Read more about this organization at www.familypromise.org.
Foundation of HOPE Mentoring Program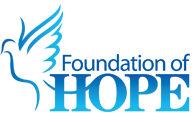 Located at the Allegheny County Jail, H.O.P.E. (Helping Open People's Eyes) matches an individual preparing for release with a mentor who maintains contact throughout the pre- and post-release transition. Research has shown that the recidivism (return) rate is significantly lowered when a former inmate has the support and guidance of a caring mentor. This important preparation starts well before he/she re-enters society, which can be a challenging transition. Prior to being assigned to a mentor, each mentee participates in an orientation and training program and must commit to the program's guidelines. Similarly, volunteers attend workshops conducted by experienced staff so that they are ready to be effective mentors. Members of Southminster actively participate in this vital ministry, including the Chancel Choir leading in worship, and the senior high bell team performing concerts at the jail. Read more about this organization at www.foundationofhope.org.
Sojourner House
Sojourner House and Sojourner House MOMS (Mentoring, SubmitOpportunity, Motivation, Spirituality) provide compassionate, faith-based residential recovery services to mothers and children in the Pittsburgh area. Their programs help addicted mothers learn to break the intergenerational cycle of poverty and chemical abuse while rebuilding damaged relationships with their children. Read more about this organization at www.sojournerhousepa.org.